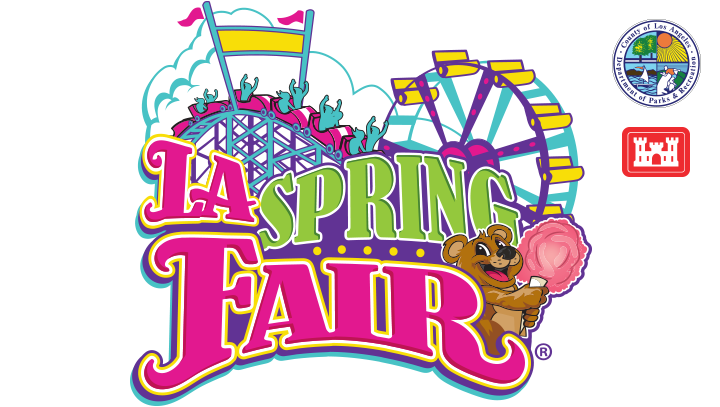 March 23-April 8, 2018
EASTER SUN: NOON-10PM • FRI: 5-11PM • SAT: NOON-11PM • SUN: NOON-10PM • MON-THU: 5-10PM
La Prada Event Plaza (Whittier Narrows Park, South El Monte, California)
Largest Spring Festival in Los Angeles County, 15 acres of amusement rides, live music (on Sat. and Sun.), games, arts & crafts, and international food court. An entertaining family event where you can bring the whole family. A one price admission ($15) allows the fair goer to ride all the rides and see the live entertainment FREE.
All carnival rides and concerts in the park are FREE with admission.
Admission is ONLY $15 per person. Children under 36" are FREE! Parking is FREE!
DISCLAIMER: Anyone who wants to ride a ride MUST have a paid admission wristband.
If you have a child under 36" inches who wants to ride the merry-go-round or canoes you MUST pay the admission price.
TICKETS AVAILABLE onsite at the box office on the day of the event.